The Ultimate Directory of

AI Tool Directories
Discover 100+ directories to browse, showcase, and submit AI tools & products, all in one place!
Explore the world of AI 🚀
DOWNLOAD AS PDF VERSION →
Get a free downloadable PDF
Hello there! I'm Bren Kinfa, maker of AI Launch List. I ship resources for founders & marketers.
As a subscribed member of my list, I'll send you a free downloadable PDF of all the websites here. You'll also get notified when I launch the next resource
SaaS AI Tools is a growing directory of 1500+ AI tools to help supercharge your creativity and business. Stay up-to-date with daily AI news and tools. 100% free to access and no payment required. New tools added daily.
AIcyclopedia is the top directory for Artificial Intelligence information. It features an extensive database of resources for anyone interested in exploring the world of AI. The site offers a wide range of content and tools, making it an ideal resource for those looking to learn more about the field.
FutureTools is a collection of the best AI tools, designed to help anyone become superhuman. The platform organizes and simplifies the process, providing an efficient way to access the latest technology.
SaaS GPTers is the largest directory of the best GPT-4 resources and tools, helping users to master ChatGPT or find inspiration to create a new GPT app. The directory provides users with the perfect opportunity to take their GPT skills to the next level.
Easy With AI is the ultimate directory for discovering and exploring the world of AI tools and services. With this comprehensive inventory, users can easily find the top AI tools and services online, making it simple to get started with AI today.
This website is the world's largest resource of Artificial Intelligence tools and services. Here, users can find a wide range of AI products and services to suit their needs. The platform offers everything from the latest software to comprehensive services designed to help users maximize their AI capabilities.
Futurepedia is the go-to destination for the most comprehensive directory of AI tools available. With more than 1,500 AI tools spanning over 50 categories, such as copywriting, image generation and video editing, users can find exactly what they're looking for. Futurepedia allows users to easily filter tools based on category, pricing and features.
This database features 3,076 AIs available for 829 tasks. With a smart AI search, users can find the best AI tools for any use case. This comprehensive database allows users to quickly and easily find the AI tool that's right for them.
AI Awesome offers the latest advances in AI technology. Our team of experts researches and tests the most innovative tools in AI, including GPT-4 and Diffusion models. With AI Awesome, businesses can find the right tools for their needs in areas such as NLP and automation. Start your exploration today and discover the power of AI solutions.
Supertools by The Rundown makes it easier for you to find the best AI resources. Featuring all the top tools mentioned in the world's fastest-growing AI newsletter.
A place where you can learn, share, and grow your favorite resources.
AI Explorer is a comprehensive platform that helps users navigate the rapidly evolving landscape of artificial intelligence. Leveraging the latest AI tools and technologies, AI Explorer provides users with a guide to unlocking the power of AI and achieving excellence in the field. Through AI Explorer, users can explore the world of AI with ease and gain access to the best resources and techniques available.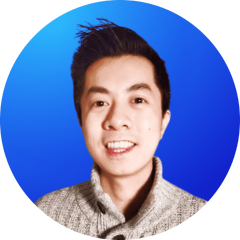 Made by Bren Kinfa 💛
Hey
I'm Bren, maker of this project.
I ship resources for founders & entrepreneurs:

Join 5,000+ others getting updates on new resources & freebies 👇
Useful Resources
Bulletproof Prompts
Learn how to write better prompts (+ examples)
Get a free copy 💎
GPT-4 Playbook
300+ use cases for GPT-4's image input feature
Get a free copy 💎
220+ Super Web Design Prompts
Supercharge your web designing skills.
Get a free copy 💎